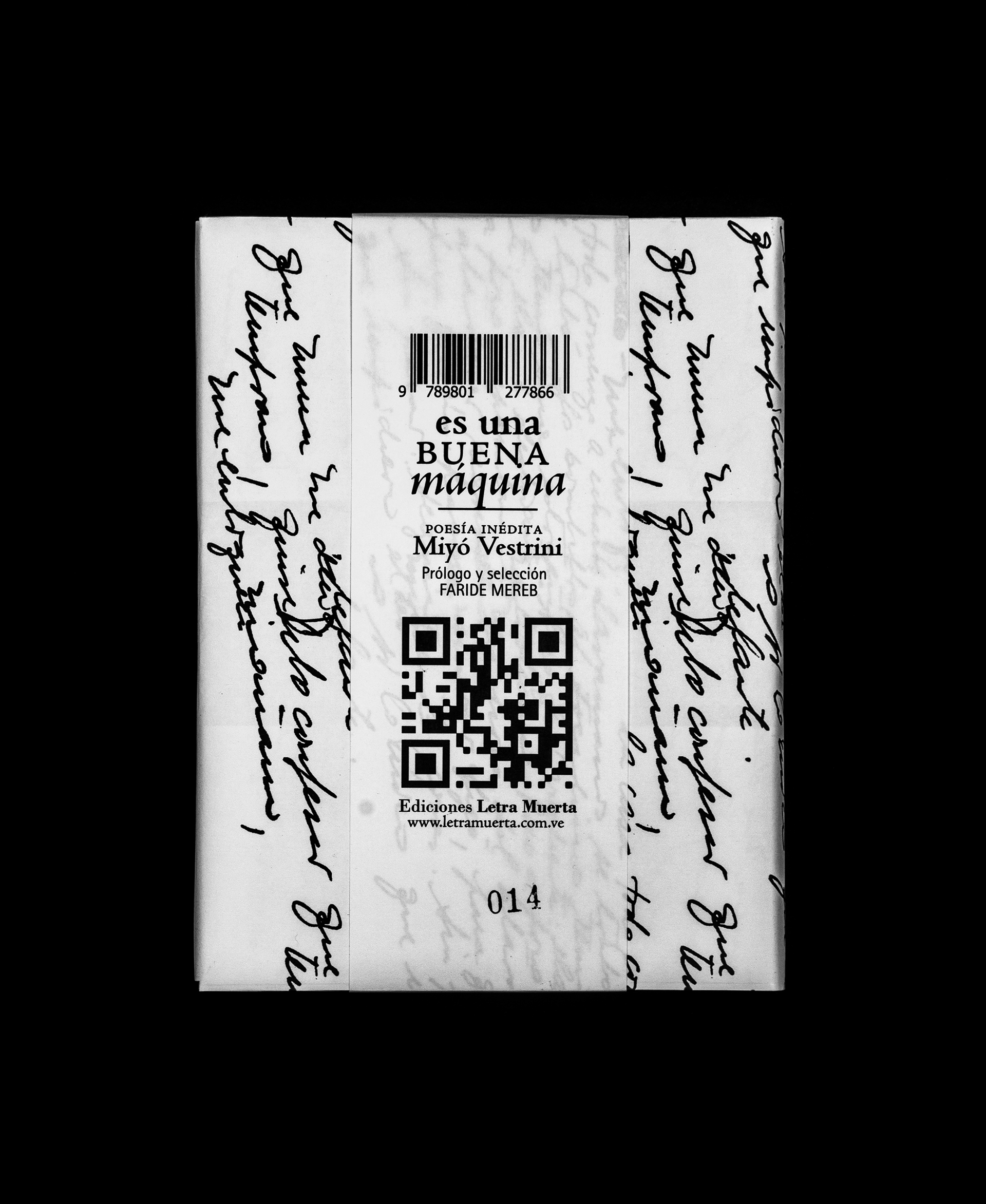 Limited numbered edition (500 copies). Printed in Ex- Libris press in Caracas. An experimental book of uncollected poems by Miyó Vestrini, manuscripts and archive photographs. This publication is made by two books: one squared spine with french folding, one stappled, both covered by a dustjacket, a screen printed envelope and a poster.
To buy one of the books, send an email to: edicionesletram@gmail.com (shipping worldwide)
---
Edición Limitada de 500 copias numeradas por sello. Impreso en Editorial Ex- Libris en Caracas. Un libro experimental de poemas inéditos de Miyó Vestrini, manuscritos y fotografías de archivo. Consta de dos tomos: uno con lomo cuadrado encolado y plegado francés, otro a caballete. Están contenidos por una sobrecubierta con una cinta, en un sobre impreso a serigrafía con un marcapáginas y un cartel.
Para comprar un ejemplar, escribe a: edicionesletram@gmail.com (envíos nacionales e internacionales)